 Weekly Bulletins
Welcome!
Welcome to our New Web Page, we are still under construction, stay tune for upcoming updates. Thank you for your patience.  If you have any questions please send a email to wclaude@gs.church
Good Shepherd May 2017 Highlights:
Please join us for the Town hall meetings May 8th English & May 11th Spanish @ 7:30pm in the Family Center
Sign up in our Faith Formation Office to attend DCCP Course 102 on the May 12th & Course 103 on the May 20th
We will be having on May 13th -  Our Lady of Fatima Morning Reflection in the church
Come join us for our Mother's Day Dance on May 13th @ 7pm in the Family Center / $20.00per adult / $5.00per child 12yrs and under
We hope to see you here on Mother's Day May 14th , we will be handing out a beautiful flower and free coffee and donuts in the family center
Good Shepherd School News

May 18th – Spring Band Concert @ 7pm in the Family Center
May 19th – Sports Banquet
May 25th – Academic Awards
May 26th – 8th grade candle light mass and Graduation in the evening

The Parish Office will be closed on Monday, May 29th for Memorial Day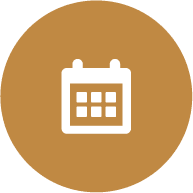 Upcoming Events
There are no upcoming events.